JOIN US FOR A:
FREAK RADIO SANTA CRUZ BENEFIT
CONCERT AT:
The Crepe Place Friday 10-14-16
Celebrating 21 YEARS of
INDEPENDANT COMMUNITY RADIO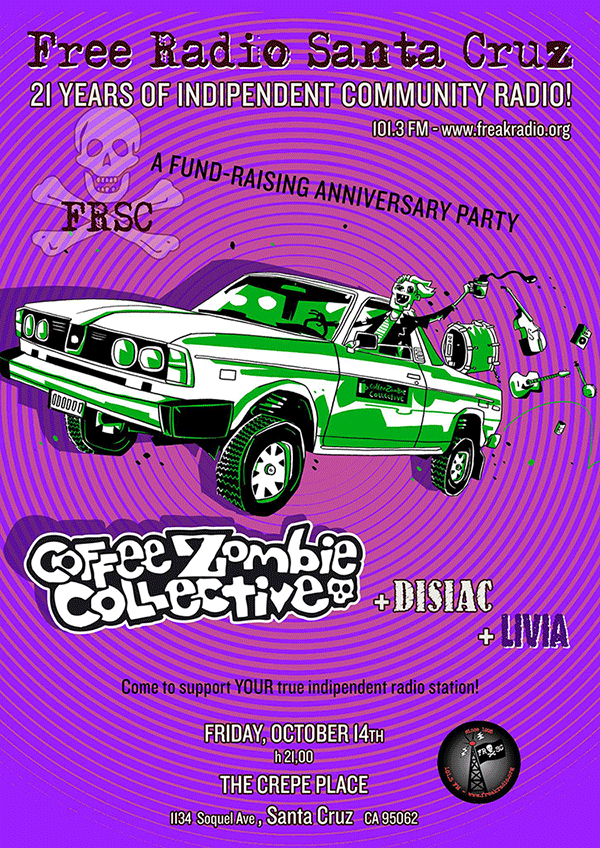 Your source for REAL news from around the World
Alternative Action and Community-based Programming
Awesome music you don't hear anywhere else on the airwaves
And General All-around Santa Cruz Freakiness!!

DONATE
to Freak Radio Santa Cruz

THANK YOU
For Your SUPPORT!!